TITAN HALL OF FAME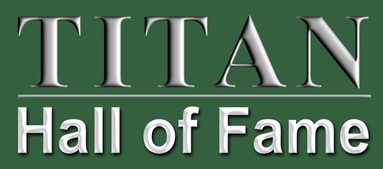 The Poway High Alumni Association is honored to have the Titan "Hall of Fame." During the celebration of the 50th anniversary of the school, former Principal Scott Fisher expressed the desire and importance of creating a forum that not only commemorates the rich history of our school, but acknowledges the vast accomplishments of Poway High School Alumni. The purpose of the Hall of Fame is to recognize and celebrate Poway High School graduates who exemplify the mission, goals, and values of the school and who have made significant contributions and achievements in academics, business, the arts, community service, public service, science, or athletics.

---
---
TITAN HALL OF FAME HONOREES
(listed alphabetically)

JEFFREY BELK, Class of 1980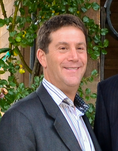 We gratefully acknowledge the outstanding achievements and contributions that Jeffrey Belk has made in the area of Business and the significant impact he has had in society and in our community. Mr. Belk was a leading executive at Qualcomm from 1994 until his departure in 2008. Reporting directly to Qualcomm CEO Paul Jacobs for 11 years, Jeffrey helped to establish the Qualcomm brand. He also drove Qualcomm's global communications strategies, from the time the company was $300M in revenue, until Qualcomm was a world renowned $8 Billion company. Mr. Belk has been recognized internationally as a thought leader in Wireless Technology. He has appeared on CNN and the BBC, and has been quoted in The New York Times, Business Week, the Wall Street Journal, the Financial Times and other global business publications.

---
JUD BUECHLER, Class of 1986


We gratefully acknowledge the outstanding achievements and contributions that Jud Buechler has made in the area of athletics and the significant impact he has had in society and in our community. After departing from Poway High School with three CIF basketball championships and Player of the Year honors, Mr. Buechler attended the University of Arizona, where he played for the legendary Lute Olsen and earned all PAC 10 recognition. Advancing into the professional ranks, Jud played 11 years in the NBA, including six with the Chicago Bulls and Michael Jordan, winning three championship rings. Throughout his career, Jud has been described as a team leader with a great attitude who was always respectful of others.

---
KELLYE CASH, Class of 1983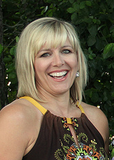 Many people recognize Kellye Cash, if not by sight, by her reign as Miss America 1987. During her junior year of college, a fraternity sponsored her in the Miss Memphis State Pageant. Her "first runner-up" position spurred her on, and her ten years of classical piano and voice training helped her win the Miss Milan Pageant in March 1986, Miss Tennessee 1986, and Miss America 1987. Following her year as Miss America, during which she participated in numerous civic and religious programs, Kellye returned to college and, simultaneously, launched her career as a Christian music artist and speaker. Kellye was elected to the Tennessee Republican State Executive Committee twice and campaigns for conservative political candidates and issues. She makes approximately 100 appearances each year at charitable and political events, pageants, churches, crusades, youth camps, and ladies' conferences and professional theater. Kellye has recently played the part of Patsy Cline in nine productions of the musical, "Always...Patsy Cline" and starred as the "Narrator" in "Joseph and the Amazing Technicolor Dreamcoat" in Branson, Missouri.

---
MARIE ANNE CHIMENT, Class of 1972

Marie Chiment, an accomplished artist, who graduated from Poway High School in 1972 is classically trained in voice and music. She has used her talents designing sets and creating costumes for hundreds of productions for opera, theatre and dance across the nation and around the world. Her costumes have traveled to Japan, Germany, Italy, Spain, England, and the Middle East. Ms. Chiment's credits include national tours of GREASE!, CAROUSEL, the Broadway musical METRO, as well as numerous designs for the Kennedy Center, Lincoln Center, the Seattle Opera, the Oregon Shakespeare Festival, Chicago Lyric Opera, the Santa Fe Opera, Actors Theater of Louisville and the Repertory Theatre of St. Louis. She is the recipient of the Kevin Kline Award for Outstanding Costume Design for the world premiere of the musical ACE. Marie currently serves as Department Chair of the School of Communication and Theater at Temple University.

---
MATTHEW FEI, Class of 1995


We gratefully acknowledge the outstanding achievements and contributions that Matthew Fei has made in the Arts, Academics and Sciences, and the significant impact he has had in society and in our community. A violin prodigy who was also recognized as salutatorian of Poway High School, Dr. Fei earned an undergraduate degree from Stanford and his medical training from Harvard Medical School, all the while maintaining his music career with the Boston Philharmonic Orchestra on the violin. Dr. Fei returned to the bay area to finish his residency at the University of California, and today he is a staff physician of Pulmonary, Critical Care and Sleep Medicine in Seattle, Washington.

---
DAVID GOEDDEL, Class of 1968


We gratefully acknowledge the outstanding achievements that Dave Goeddel has made in science and business. David, a self-proclaimed goof-off with a short attention span, graduated from Poway High School in 1968. Goeddel earned his Ph.D. in Biochemistry from the University of Colorado in 1977 and went on to become a pioneer in the biotechnology field. Genentech hired him on as its first scientist and first person to succeed in using genetic engineering to coax bacteria into creating synthetic human insulin, human growth hormone, and human tissue plasminogen activator (tPA) for use in therapeutic medicine. In 1991, he co-founded Tularik, Inc., leading the world into drug discovery related to cell signaling and the control of gene expression. Tularik's subsequent purchase in 2004 by Amgen, Inc., for $1.3 billion made international headlines and formed the world's foremost research facility focusing on developing new therapeutics in inflammation, metabolic diseases, and oncology. Dr. Goeddel is the recipient of several awards, among them, the Eli Lilly Award in Biological Chemistry, the Scheele Medal, the Inventor of the Year Award, the Jacob Heskel Gabbay Award, the Howley Prize for Arthritis Research, and the Warren Alpert Foundation Prize. Currently on the board of several companies, his main job is as a managing director for The Column Group, a science-driven venture capital firm committed to helping build early-stage drug discovery companies with the potential to deliver multiple breakthrough therapeutics.

---
PAUL J. HERING, Class of 1979


We gratefully acknowledge the outstanding achievements that Paul Hering has made in business and community service. Paul joined Barney & Barney Insurance Brokerage in 1985 and since becoming CEO in 2004, he has led a three-fold increase in revenue to over $100 million as well as employee growth to more than 500 employees. In addition, Paul has dedicated a large portion of his professional life to improve the lives of others. In 2009 he created the Barney & Barney Foundation that has contributed over $1 million to local charities. He also has served on the Board of Directors for community-enhancing organizations such as Big Brothers Big Sisters, Rady Children's Hospital, San Diego Symphony, Scripps Prebys Cardiovascular Institute, and California Bank & Trust.

---
DON HIGGINSON, Class of 1973


We gratefully acknowledge the outstanding achievements and contributions that Don Higginson has made in the areas of community and public service, and the significant impact he has had in society and in our community. Mayor Higginson has served the community of Poway as an elected official for 25 years. Mr. Higginson has been a driving force for the location and construction of the Sheriff's Station and Library as well as instrumental in securing funds for the Performing Arts Center and a renovated all- weather track at Poway High. In addition, he along with the Council provided monies for the artificial turf at the high school and multi- purpose rooms (gymnasiums) at Meadowbrook and Twin Peaks to operate as a joint use facility with the school district. Mayor Higginson has been instrumental in keeping Poway safe and fiscally sound.

---
CHARLEY HOFFMAN, Class of 1995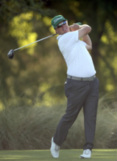 We gratefully acknowledge the outstanding achievements and contributions that Charley Hoffman has made in the area of Sports. Charley practically grew up on the links at the Stone Ridge Country Club. At the age of seven he picked up a golf club, and over the next 31 years he worked at dominating every course onto which he stepped. After his graduation from PHS in 1995, he became a member of the UNLV Running Rebels golf team where he played in the 1998 NCAA Championship and received an Honorable Mention All-American award. After earning his BS in communications, Charley joined the professional ranks in 2000, where he has since won three PGA Tour tournaments, including the 2015 OHL Classic at Mayakoba, and he has finished in the top ten in 36 PGA Tour tournaments. His career earnings as a pro golfer exceed $17 million. Perhaps his crowning achievement, however, was channeling his talent and status into The Charley Hoffman Foundation (CHF), a nonprofit organization benefiting kids all over San Diego and Las Vegas. Through donations and fundraising efforts, Hoffman and his wife Stacy are helping improve the lives of children stricken with disease. The CHF has raised over $1,300,000 for charities such as Blessings in a Backpack, Cystic Fibrosis, Goodie Two Shoes, Junior Diabetes Foundation, and San Diego Junior Golf Association. All the while, Hoffman continues his game, currently ranked 7th in the FedEx Cup, and 50th in the Official World Golf Ranking. Not bad for a kid whose favorite sport was baseball.

---
JEANNIE SCHNEIDER HUME, Class of 1973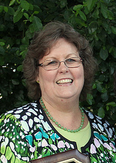 Jeannie Hume is being recognized for the impact she has made on her local community over the years. During Jeannie's senior year at Poway High School, she discovered what was to be the focus of her career by joining the Agriculture Program. After graduating from PHS, Jeannie attended Cal Poly San Luis Obispo and earned a degree in Ornamental Horticulture. In 1984 she opened Crystal Gardens Florist, and she has been recognized as Poway's best florist on numerous occasions. Over the years many PHS floral design students have found employment in her shop. Known for her volunteerism in the community, Jeannie was president of the Soroptimist International of Poway in 1999. This women's organization maintains a focus on providing transitional housing for battered women and their children. She has served on the Poway Chamber of Commerce for almost 30 years, and has played a significant role in her church and numerous youth groups.

---
JIM KEMPTON, Class of 1969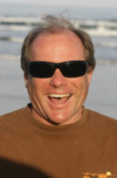 We gratefully acknowledge the outstanding achievements and contributions that Jim Kempton has made in the area of Journalism. Jim roamed the PHS halls in the late '60s, serving as ASB president in the year he graduated, '69, claiming the illustrious honor of "Biggest Flirt" senior standout, and soaking in the SoCal sun on his custom skateboard fashioned straight out of the pages of Surfer Magazine. In 1978 he took over the helm of that same magazine, serving as editor for a five-year stint. His contribution to the magazine was so impactful on its readers that now, a quarter of a century later, dedicated fans still approach Kempton to ask him how things are at the magazine, without realizing he hasn't been with Surfer for over two decades. In the following years, Kempton's career has included TransWorld Publishing (publisher and editor), Quiksilver Crossing (director), and Billabong, surfing's top lifestyle brand (media director). Currently, he writes an editorial column which is carried by regional newspapers, and he's a contributing writer for several surfing publications. The 1978 winner of the distinguished California Arts Award of Excellence in Editorial Writing also counts two published books on surfing among his accomplishments. Never one for idleness, Kempton also serves on the board for Surfing America, the national governing body of the sport. Among his more passionate of pursuits is the California Surf Museum in Oceanside, California, of which he has been president for the past seven years. In the 25 years since its inception, the museum has welcomed over 500,000 visitors.

---
BRIAN MAIENSCHEIN, Class of 1987


Poway High School Hall of Fame inductee Brian Maienschein began his political career at Poway High School, serving as student body president in 1987. He graduated from UC Santa Barbara and California Western School of Law, where he teaches a course on Election Law. This helped prepare him for a career in public service, which began with his election to the San Diego City Council in November of 2000. In 2004, he was reelected to represent the San Diego City Council's 5th District. During his tenure on the council, Brian preserved over 11,000 acres in the San Pasqual Valley from development, and secured the opening of State Route 56. In November of 2012 Brian was elected as Assemblyman for the 77th District. Prior to this position, he was selected as San Diego's first Commissioner on Homelessness. This program received a Golden Watchdog Award from the San Diego County Taxpayers' Association for its success.

---
SEAN (THOM) MURRAY, Class of 1979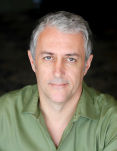 We gratefully acknowledge the outstanding achievements that Sean Murray has made in the area of art. An award-winning actor, director and producer, Sean is the co-founder and artistic director of the Cygnet Theatre Company. Founded in 2003, Cygnet Theatre is a leading regional company and one of San Diego's cultural icons. As Cygnet's Artistic Director, Sean's numerous directing credits include San Diego Critics award winners Bed and Sofa (Best Musical Revival), Cabaret (Best Musical, Direction), Sweeney Todd (Best Musical), and A Little Night Music (Best Director), His original adaptation of A Christmas Carol: The Radio Play premiered in 2012. Prior to establishing Cygnet, Sean served as Artistic Director of North Coast Repertory Theatre in Solana Beach where his production of Cabaret was named Best Musical. He received a KPBS Patté Award and a Critics Circle Award for his acting performance as Don Quixote in Man of La Mancha. In 2005, the San Diego Critics Circle honored him as Producer of the Year. He has served on panels for the San Diego Actors Alliance, San Diego State University MFA design school and taught at the University of San Diego and San Diego State University.

---
PHILLIP ALAN PLANTIER, Class of 1987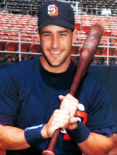 We gratefully acknowledge the outstanding achievements that Phil Plantier has made in athletics. After a stellar baseball career at Poway High, Phil was drafted by the Boston Red Sox and made his major league debut in 1991. Phil played eight seasons as a major league outfielder and, in his best season, he slugged 34 home runs and drove in 100 runs with the San Diego Padres. Upon completion of his playing career, Phil completed his college studies and volunteered eight years in Poway youth sports and coached college baseball. A proven leader and example, Phil returned to professional baseball in 2007 where he has served as coach, manager, coordinator, and hitting coach for the San Diego Padres.

---
MARK SANCHEZ, Class of 1973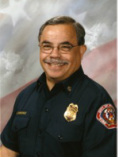 We gratefully acknowledge the outstanding achievements that Mark Sanchez has made in the area of public service. While still attending Poway High, Mark served as a volunteer firefighter with the old Poway Municipal Water District and was hired as full-time firefighter after high school graduation. Mark has been the City of Poway's director of safety services/fire chief for over 24 years and was recently recognized by the city for his 40 years of service. Under his leadership, the city added a third fire station, a high-tech fire training tower and an aerial ladder truck.

---
JOAN SAMUELSON, Class of 1968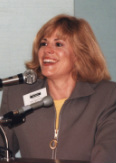 We gratefully acknowledge the outstanding achievements and contributions that Joan Samuelson has made in the area of Parkinson's disease research and advancement. Joan founded Parkinson's Action Network (PAN) four years after being diagnosed with the disease herself. A 1968 graduate of Poway High School, she went on to obtain a law degree where she continued to thrive until her diagnosis in 1987. Parkinson's, which deteriorates the central nervous system, is typically diagnosed in older people, but there are known cases of early-onset, such as actor Michael J. Fox, who was diagnosed at the age of 37, the same age Samuelson was. Due to the general age of its victims and its relative obscurity at the time, Parkinson's victims received little funding to fight the disease or even ease their suffering as it progressed. In the wake of discovering these facts and the fight ahead of her, the seed for PAN - now a leading Parkinson's advocacy network - was planted. Under Samuelson's capable guidance and personal experience, PAN began focusing on funding and quality-of-life issues for those living with the disease. She has lobbied Congress and networked with surgeons, ensured the passage of an initiative that would support stem cell research for Parkinson's, and been appointed to the board of the new California Institute for Regenerative Medicine, where she served as Patient Advocate. Her efforts and contributions have helped make possible an ever-expanding field of promising Parkinson's therapies and patient advocacy.

---
WILLIAM D. (BILL) TOONE, Class of 1973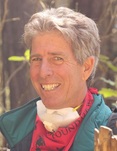 We gratefully acknowledge the outstanding achievements that Bill Toone has made in the areas of science and public service. After graduating from Poway High, Bill became a wildlife biologist with the San Diego Zoo, specializing in the condor. That work grew into the California Condor Recovery Program, a conservation program of world renown and Bill became the face of conservation in the national media. During his 36-year career with the zoo, he served as curator of birds and director of applied conservation. In 2008, he created ECOLIFE Conservation, a non-profit organization dedicated to a world in which humans and nature live harmoniously by providing ecologically sustainable water, food, and shelter to communities through education-applied programs.

---
MARVELL WYNNE II, Class of 2004


Marvell Wynne II (class of 2004), decided to pursue an athletic career at age six, choosing soccer over his father's sport, baseball. After a stellar soccer career at PHS, Wynne was a first team All-American at UCLA and the first player chosen in the Major League Soccer (MLS) SuperDraft in 2006. A defender known for his prolific speed, Wynne has played in the MLS for eleven years with the New York Red Bulls, Toronto FC (where he won a Canadian Championship in 2009), and Colorado Rapids, where he helped the team win the MLS Cup 2010. He currently is a starting defender for the San Jose Earthquakes.

---
VICTOR HUGO ZAYAS, Class of 1980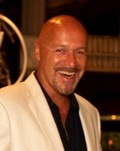 Victor Hugo Zayas (class of 1980) is an artist best known for his paintings and sculptures. Raised in Mazatlan, Mexico, he moved to Poway as a teenager and graduated from Poway High School in 1980. He went on to attend and graduate from San Diego's United States International University, where he was awarded a Robert Kanyon Memorial Scholarship to attend Art Center College of Design in Pasadena, earning his Bachelor of Fine Arts in 1986. He taught at Loyola Marymount University (LMU) between 1987 and 1993, and in 2005 Zayas created the Maestro's Fine Arts Program at LMU, underwritten by the Irvine Foundation. He also founded the Dwight Harmon Memorial Scholarship Fund at Art Center College of Design.

---