SHOP LIKE A TITAN – With eScrip and Amazon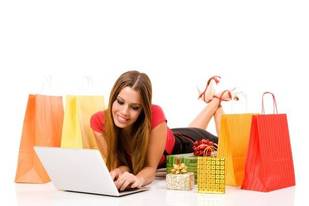 Shopping for the perfect gift for Back to School, Holidays, Mother's Day, Father's Day, Birthdays, Anniversary and Graduation! Any occasion is the right time to "Shop Like a Titan." Let's face it, you have to shop for gifts anyway, right? Whether you're a student or the parent of a student, a past or current alumni, or a staff member, you can help support your Poway High Foundation.

Thank you for your support.

(Please turn off your "ad blocker" to view these special links)

---
---
Signup for AmazonSmile

Make "AmazonSmile" your default Amazon page and all eligible purchases will give back 0.5% to Poway High Foundation

.

Spread the word! Thanks

It's free, easy and cost you nothing additional!

Signing up for escrip raises money for the Poway High Foundation so that it may fund programs and buy technology and other supplies for the school. Once you register, a percentage of your spending with credit cards that you register is automatically forwarded to the Foundation. No further action is required on your part.

To begin the registration process:

Go to the web page www.escrip.com to find out more about the program and for the link to create an ID, choose the Poway High Foundation as the organization to receive the donations, and link merchant and credit cards to your ID.

Sign up and enter your information, or sign in at the top of the screen if you have already signed up.

Specify your organization by typing in Poway High in the search field. Poway High Foundation will show up among others. You can split your donations between up to three organizations.

Specify your merchants and cards. For instance, specify Vons and enter either your Vons card number. You may also enter your credit card number for a percent of spending to be contributed to the Foundation.

Press update to save

Repeat for as many merchants and cards as you desire.

Go forth, spend, and help our school as you do so.
---